Yesterday I received my ArtForum in the mail. It must have weighed 20 pounds. I dragged it up to my studio and after using a crane (yes - I got one for my studio - so I could pretend to be like every other POMO artist on the planet) to lift it onto my desk - I had a quick look through. It must be about three quarters advertisements. It seemed to me the most crass and desperate thing I have seen this month so far (the month is young yet.) The few articles in it were beyond boring about mindnumbing art, and a plethora of reviews of recent shows which felt like throwaway payoffs for the advertising printed in previous issues. I understand the mutual back scratching that goes on, but does the art press / art editorial groups have ANY credibility anymore? I defy anyone to point out to me the magazine's point of view. I sure can't figure it out that's for sure.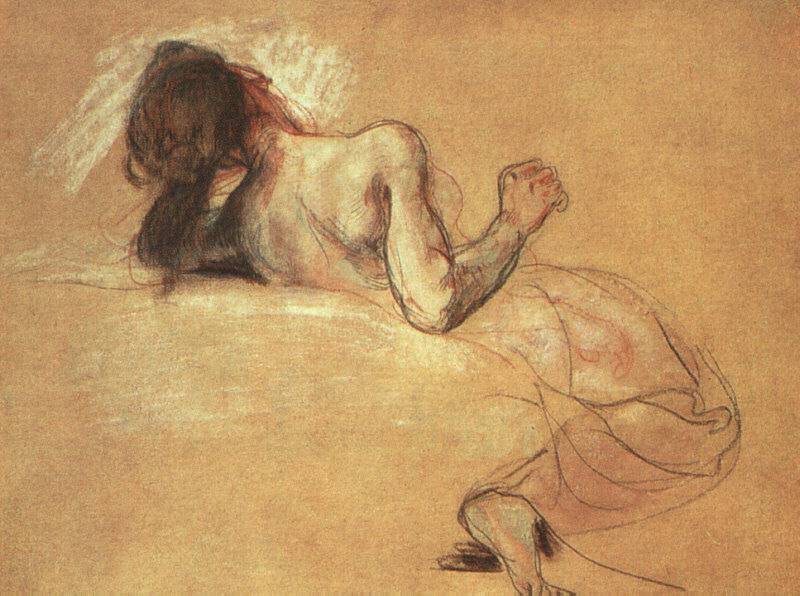 I've been re-reading Delacroix's journals. It is fantastic and interesting reading. Even the throw away stuff is great (he seems to have a lot of irritating illnesses.) I came across a few gems, but I thought this was was really timely..."If painters left nothing of themselves after their deaths, so that we were obliged to rank them as we do actors according to the judgment of their contemporaries, how different their reputations would be from what posterity has made them! How many forgotten names must have caused a stir in their own day, thanks to the vagaries of fashion or the bad taste of their contemporaries! But luckily, fragile though it is, painting (and failing this , engraving) does preserve the evidence for the verdict of posterity, and thus allows the reputation of an artist of real superiority to be reassessed, even though he may have been underestimated by the shallow judgement of contemporary public opinion, which is always attracted by flashiness and a veneer of truth." I think it's a good bet to stay away from the market support industries and stick with the masters.
I have been re-acquainting myself with Delacroix of late. It's like seeing an old friend after a long absence. I absolutely adore his drawings. They are extremely fresh and alive to me. The quality of line, the quick color, the way time is portrayed - a sheet of his studies exists in different dimensions - you zoom in - you catch a glimpse of material or the movement of an arm - you can feel his mind work and see how his eye moves over the models. I like the way he works around the Moor's head (moving from three quarters to profile) and re-thinks the vision of the woman - her back exposed and tender at the top - then wrested out of her clothing below. He moves from a quiet view of a nude figure to an expose' of violence. His debt to Michele is obvious and he makes quite a bit of it in his journal. Rather than crane-lifting a brick to understand one's contemporaries I think it might be more important to see and experience real work. How we see things, how we use our eyes, how we understand what we see - these are issues that are not being taken up - at least not in the art press, nor by most of the artists that are lauded in that press. That debate is being handled here on Henri, and we're starting to read it in some of the better critics' work. In addition to this blog check out Rough Trade or my web site if your interested in reading more about vision and painting in the 21st Century or just enjoy Delacroix in his century - either way it beats looking at pictures of 100 million dollar diamond encrusted skulls.